We at Stone Studio Creations are very pleased with many of our new fan made products. Just one of them is our new line of "Trooping" helmets.

Our Dark Lord, "trooping" helmets have some improvements over the normal types that we as costumers are used to seeing. Instead of a two piece assembly of a face plate and helmet that are applied one at a time on a persons head. We have attached the two together with bolts to be as one big hat type of thing so that they can still be removed from one another for cleaning and such. And now instead of you needing a helper to remove your helmet, you can easily remove it yourself in a matter of seconds. Also new is the strapping that you would normally see with this type of helmet is now gone. In place of the straps we use a modified hard hat to secure the helmet to the wearers head.
One of the benefits is now your head and face are not covered in foam padding while wearing the helmet. And with the hard hat liner, it brings the helmet forward enough from your face that you can see your feet down through the chin vent. And also with our fan set up of two in the forehead area blowing outward, and one in the mouth grill blowing in. A large increase in overall air flow has been obtained. Also included as standard in all SSC trooping style helmets is a fan speed controller. This will control the speed of the fans from a whisper quiet, all the way to a dull roar. Also included is a rechargeable battery and charger for the package. All of these extras are a great improvement in keeping you head cooler. When testing these helmets recently our test subject could not get the lenses, (made in house by SSC) to stay fogged up for any longer than he could exhale while during normal standing and posing for photographs.
Construction of the helmets is available in either the standard traditional fiberglass. Or in the newer, and stronger lightweight epoxy resin based materails. R&D work is still an onging process, and as with any product that we offer it really is chalenging to improve on existing projects to make them even better.  
Shown is our prototype trooping helmet with a base coat and polyurethane clear coat automotive spray gun applied finish. Our own head painter, and owner of SSC, (known as Darth Stone) is responsible for this helmets finish.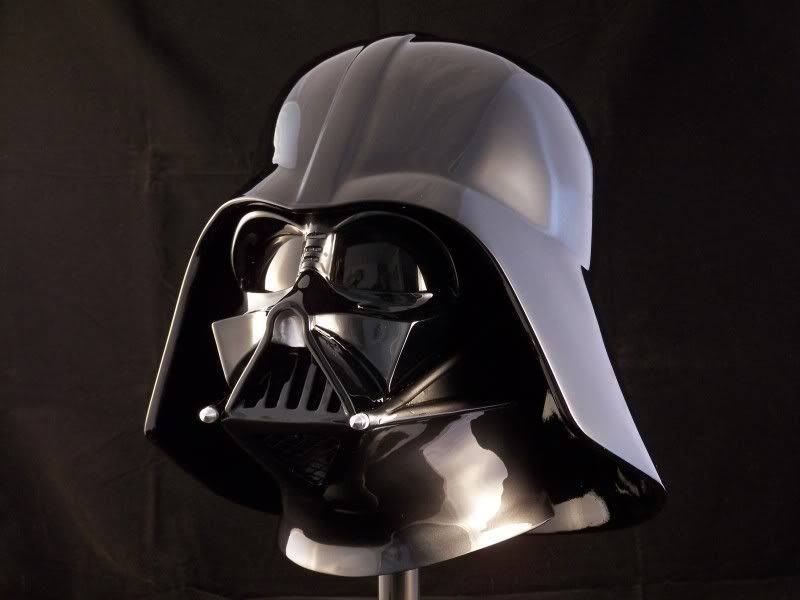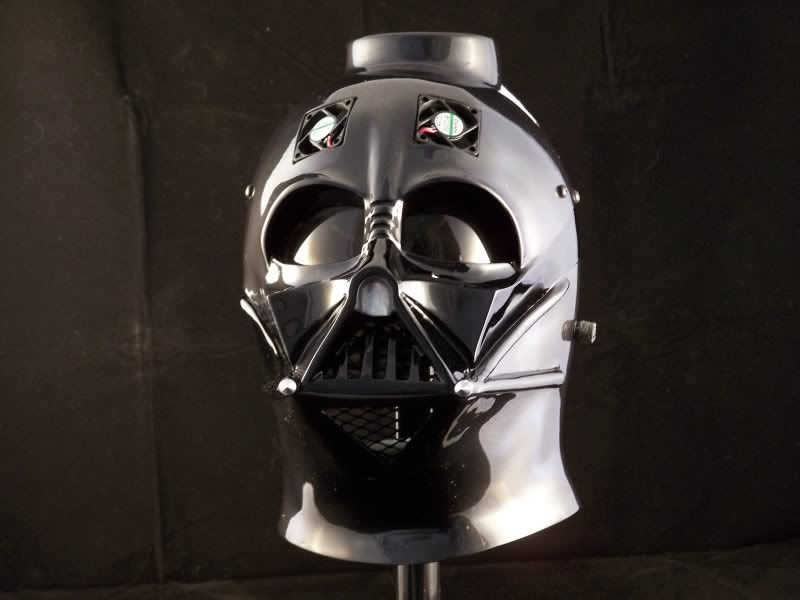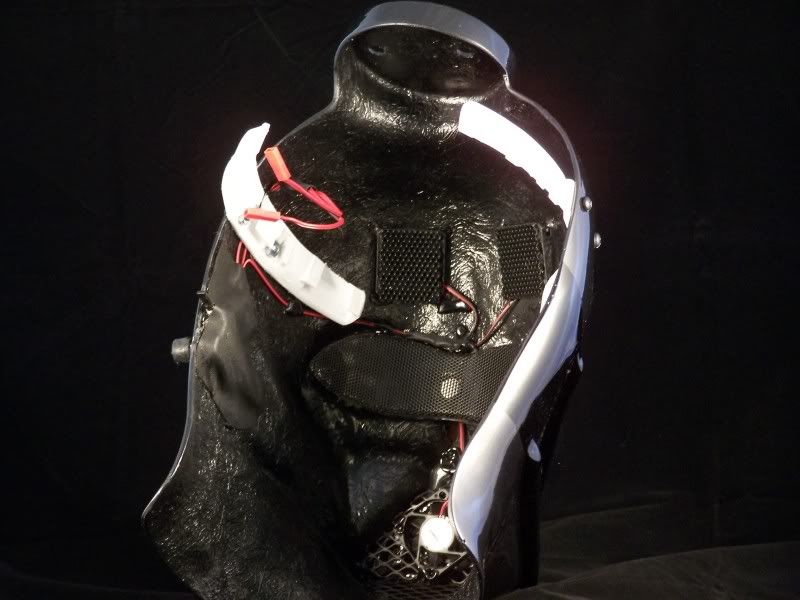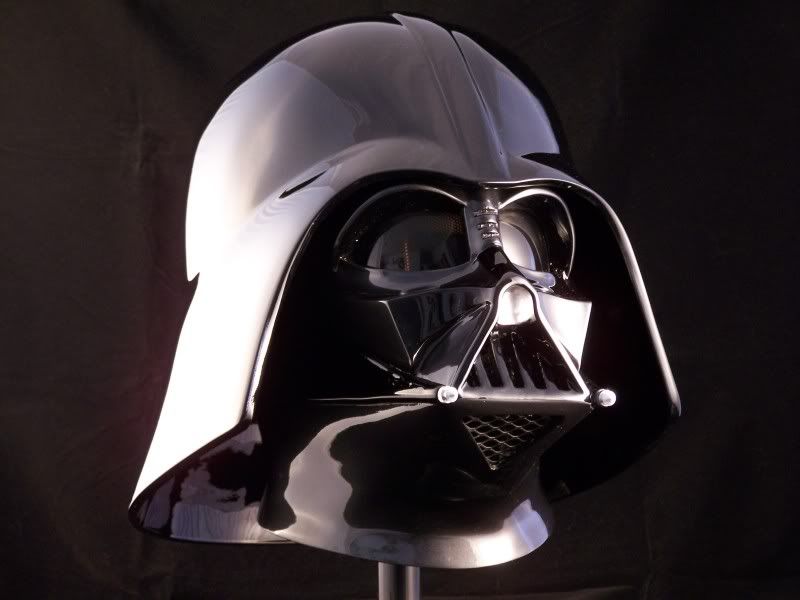 And another in our line is the movie prop replica version of this helmet. It uses the same construction methods and materials as the props seen in the films. Many different versions of these helmets are possible. ANH, ESB, and ROTJ are all on the table.
And yes, a photo session with someone who can actually use a camera is in the works as well.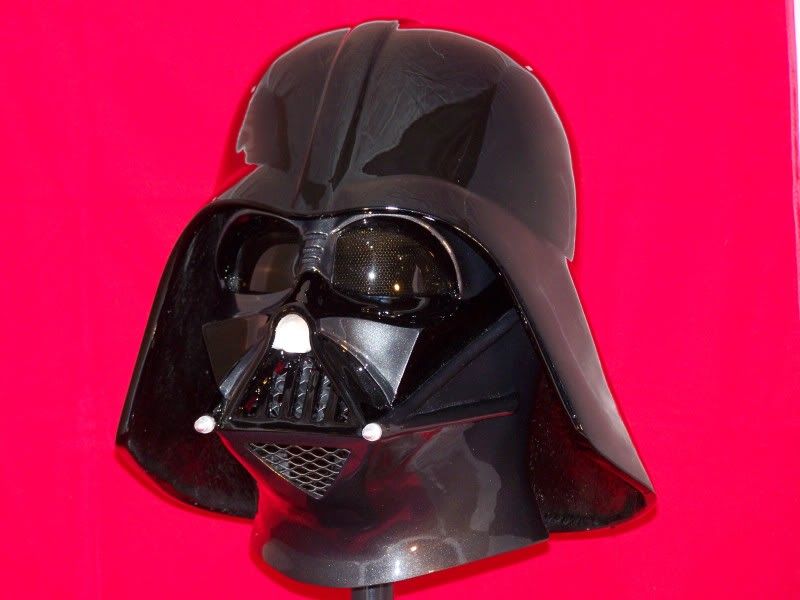 Another project that we have been working on for more than a year and a half is this Ralph McQurrie inspired  concept helmet. Believe it or not, our team started off with just a 60 LB mound of clay and transformed it into what you see now.
If you have the time, check out this helmet at Jez's very fine website. He has done alot of upgrading reciently. So go and check out the whole site, won't you?

http://www.starwarshelmets.com/mcquarrie-concept-darth-vader-helmets.htm